About
CHAR function in Excel returns the character corresponding to a valid character code.
Function Type
Text
Purpose
Get the character corresponding to a character code.
Return value
A single character corresponding to the character code
Syntax
=CHAR(number)
Arguments
number – A number between 1 to 255. The character will be from the character set used by your computer. Windows uses ANSI character set and Macintosh uses Macintosh character set
---
Example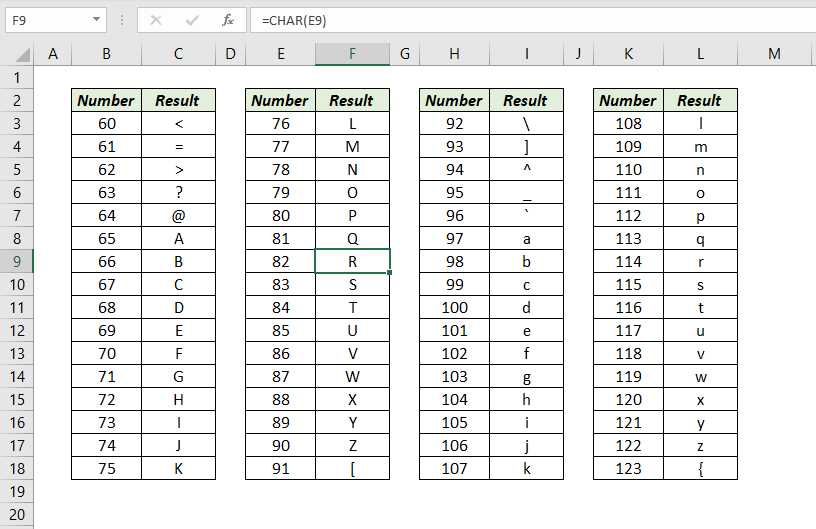 ---
Notes
If you use any number other than the numbers from 1 to 255, CHAR function will return a #VALUE! error.
CHAR Function can be used to translate code page numbers into characters, you might get from files on other types of computers.
---
Excel Functions in Alphabetical Order (Complete list)
Complete List of Excel Functions (Category wise)
---
New Dynamic Array Functions in Excel